The C Diamond C Youth Ranch has become a program of Youth Direct Ministries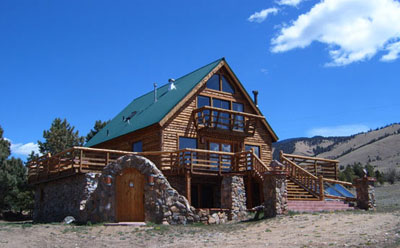 ?As a residential Christ centered program for at risk boys, this wonderful resource fits perfectly with the goals and plans of our ministry?, said Youth Direct President Don Smarto.
Following a unanimous vote of the Youth Direct Board of Directors, Chairman Tony Pack said, "This is a great opportunity to reach more youth with the life changing message of Christ. The youth ranch has much promise and potential and is a welcome addition to Youth Direct.?
The 140 acre ranch, created by Gary Clay, is situated near Angel Fire New Mexico, an area near mountains, lakes, streams and forests. With 35 horses, the youth will ride, hike, and camp in 10,000 acres of wilderness adjacent to the camp.
Gary says ?The ranch has multiple buildings including a bunk house, a main house with a commercial kitchen, 800 square foot decks with a stunning view of the surrounding Sangre de Christo Mountains, a guest house, a manager?s house, a lodge, and 4 arenas including a roping equestrian arena, a large lighted round arena, stalls for 10 horses, and a barn.?
The majesty of ?God?s country? is a perfect setting for the youth who will come to encounter the Gospel, learn valuable life and social skills, and be guided by staff, mentors, and dedicated volunteers. Executive Director Bill Perdue says ?Plans to expand housing and the development of a unique curriculum will impact at risk youth from Arizona, New Mexico, Colorado, and Texas. The boys, from 13 ? 17 years old ,will have a life changing experience at the ranch that will put them on a path of civic responsibility and spiritual reliability. God has put this professional team together.?
C Diamond C Youth Ranch Founder and President Gary Clay is a Master Horseman and Equine Therapy will be central to the program. Don Smarto adds, ?This strategic alliance is a strong relationship that will benefit many youth who have lost their way and need sound structure, affirmation, encouragement, and life skills. Being a Christ centered program is central to the success of the C Diamond C Youth Ranch. We welcome Bill and Gary to our team!